Everybody loves cake right?
Here, at Yorkshire Made, we can't get enough of the stuff, and there's never a meetup that doesn't include it! Whether it's means you're sat whiling away the hours in your favourite bookshop cafe with a wedge of the good stuff, inviting the kids to come 'help' you with icing the cake for the in-laws, or if baking is your job, it's always guaranteed fun to get stuck into!
There's a cake for every occasion. Butterfly cakes, Batternburg, Eccles cake, scones with jam and butter (pronounced how you like, that's a whoooole other blog entry!).
Yorkshire can't claim to have come up with the best cakes there are (American chocolate brownies dating back to the 18th century for example -thankyou Wikipedia!) but we've come up with some ruddy weird ones:-
Yorkshire Old Wive's Sod...... and no this isn't from a disgruntled husband's choice vocab. It is in fact a crumbled oat cake and custard concoction that you bake... sounds odd, probably tasted delicious, unfortunately there weren't any pictures online so it probably would be a case of getting stuck into having a crack at making it.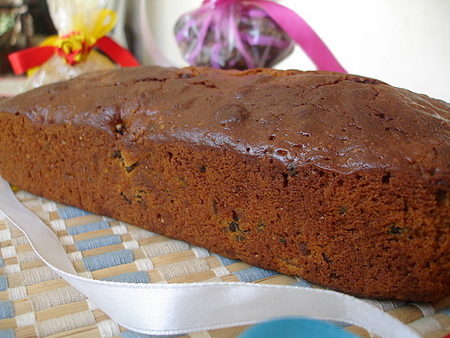 Yorkshire slab cake, a variation on fruit cake...in a 'slab' (what are the chances?!), probably looks a little like this, fancy trying it? Here's the
recipe.
Sometimes when it's not possible to dive face-first into a crumbling pile of cake, cream and calorific glutton, it's also nice to look at them instead, and see just how popular a theme it is with the handmade possies too.
It was Lisa at Yorkshire Made's birthday this week ('Happy birthday') and this was a beautiful card she received featuring not one but many sugary cake-y delights, it's making my mouth water at the sight of it!
Cake and craft must surely go together (after all it can't be coincidence that many social gatherings involve tea and cake!), let's see what's out there to tantalise our tastebuds and have us pondering over where the baking powder disappeared to!
A small showcase of what sweet-toothed goodies Yorkshire has on offer:-
On that note.....guess what I'm heading to the kitchen for a sneaky spoonful of?!
Jemma at Yorkshire Made
x